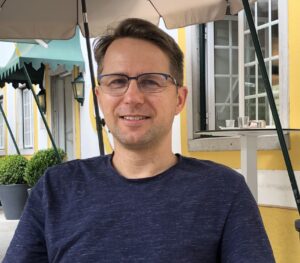 Welcome to the VerumXplorer.
Hi! I am Tommi. I am an online entrepreneur and use my knowledge working at online advertising and video sharing service companies to make a steady income outside of my day job. I am currently working a full-time job at a company as a team lead while increasing my online revenues from my online venture.
My best and most rewarding experiences, however, are those experiences off the beaten track - hustling my evenings testing and trying new things, getting mentorship, connecting with like-minded people, attending online courses and webinars from people who have succeeded in generating their own income and are today FINANCIALLY FREE.
I work as an affiliate choosing to market those products that I am passionate about and have bought myself. Products that I really trust myself. What really drives me is to help people who want to develop their skill set to become free, earning their own income online, in the same way, that I do. My site, therefore, promotes products and services that help you in your process to earning an income online. These include mostly but are not restricted to educational products.
You will benefit from these teachings, products, and services if you can relate to any of the following 6 scenarios:
(1) You want to eliminate the uncertainty of employment (2) You want the freedom to work where and when you want (3) You want to spend more time with your family and loved ones; (4) You want to learn about the inner game of entrepreneurship (5) You don't want to follow the crowd and continue down the path of uncertainty: - same income, same skillset, and same life working the hamster wheel (6) You want to take matters into your own hands and create your own life
Before that, it took years of failure, uncertainty, and wasting money to end up where I am today. During those years I did pick up a thing or two, that have been in good use generating recurring monthly income.
I currently live in Lisbon, Portugal.